Business RadioX® Networking Mixer
When and Where
Tuesday, March 26, 2013 from 5:30pm to 8:00pm EST
Concourse Athletic Club Courtside Grille
8 Concourse Parkway
Sandy Springs, GA 30328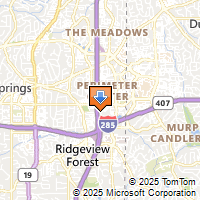 Driving Directions
Contact
Lee and Stone
Business RadioX®
678-642-3848
news@businessradiox.com
Get together with the hosts and guests from Business RadioX®. You heard them on the radio, now meet them in person. This two and a half hour event gives you the ability to network with many of the people you've been listening to each week.
NEW this event – we will be Broadcasting Live during the event! This is a great chance to experience what we do first-hand, as well as meet and greet other Atlanta business folks. Bring plenty of business cards. You can expect to have 10-20 conversations during this casual networking event at the Concourse Athletic Club's Courtside Grille in Sandy Springs, near the King and Queen buildings of Hammond Drive. Enjoy free parking, complimentary appetizers and soft drinks – a cash bar will also be available for your enjoyment. Come when you want. Leave when you want. You've got two and a half hours to meet some of the most interesting business people in Atlanta.
More Event Details
This networking event is free of charge.